UGC-HUMAN RESOURCE DEVELOPMENT CENTRE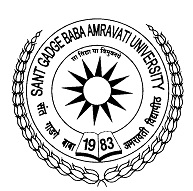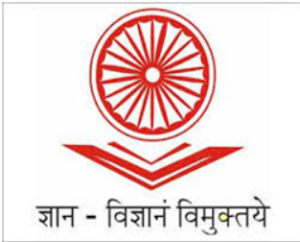 SANT GADGE BABA AMRAVATI UNIVERSITY, AMRAVATI
                                ONLINE PROGRAMME  TENTATIVE SCHEDULE FOR THE YEAR 2020-2021
S. N.
Name of Programme/Course
Duration
Last Date of Application
 Apply Links
01
Faculty Induction Programme-I
07/09/2020 to 06/10/2020
07/08/2020
 Conducted

Apply Now For FIP2

02
Faculty Induction Programme-II
01/12/2020 to 30/12/2020
31/10/2020
03
Faculty Induction Programme-III
15-01-21 to 15-02-21
20/12/20
 Apply Now For FIP3
04
Faculty Induction Programme-IV
24-02-21 to 26-03-21
25/01/20
 Apply Now For FIP4
                                                                                   Refresher Courses
 
01
Refresher Course in ICT

(Inter / Multi Disciplinary))

17/08/2020 to 29/08/2020
30/07/2020
 Conducted
02
Refresher Course in Library & Information Science
31/08/2020 to 12/09/2020
31/07/2020
 Conducted
03
Refresher Course in Commerce and Management (Business Studies, Economics, Account, Business Management, Business Economics)
14/09/2020 to 26/09/2020
14/08/2020
 Conducted
04
Refresher Course in Chemistry
17/11/2020 to 28/11/2020
———
 Apply Now
05
Refresher Course in Human Rights and Social Inclusion  (Law, Political Science, History, Economics, Public Administration, Sociology, Social Work, Philosophy, Psychology)
10/11/2020 to 25/11/2020
————-
 Apply Now
06
Refresher Course in Physical Education, Sport Science and Yoga

14/12/2020 to 26/12/2020

07/11/2020

 Apply Now
07
Refresher Course in Basic Sciences (Physics, Mathematics, Statistics, Computer Sciences, Electronics)

21/12/2020 to 02/01/2021
21/11/2020
 Apply Now
08
Refresher Course in Environmental Studies (Inter Disciplinary)
27/01/2021 to 09/02/2021
04/12/2020
Apply Now
09
Refresher Course in Forecasting Social Unrest :Cliodynamics (Inter Disciplinary)
18/01/2021 to 30/01/2021
18/12/2020
Apply Now
                                                                             Short Term Courses
 
01
Short Term Course on Personality Development
10/08/2020 to 15/08/2020
25/07/2020
 Conducted
02
Short Term Course on MOOCs, E-content Development, OER
28/09/2020 to 03/10/2020
28/08/2020
 Conducted
03
Short Term Course on Water Resource Management
08/02/2021 to 13/02/2021
08/01/2021
 Apply Now
04
Short Term Course on Gender Sensitization
30/11/2020 to 05/12/2020
31/10/2020
 Apply Now
05
Short Term Course on Entrepreneurship, Innovation and Start ups
25/01/2021 TO 30/01/2021
15.12.20
 Apply Now
                                                                                                                Special Programmes


01
Workshops – Leadership Development Programme – I 
07/12/2020 to 12/12/2020
15/11/2020
 Apply Now
02
Workshop  – Research Methodology for Science Subjects 
15/02/2021 to 20/02/2020
28/11/2020
 Apply Now
03
Workshop – Leadership Development Programme – I I
11/01/2021 to 16/01/2021
11/12/2020
 Apply Now
04
Workshop  – Research Methodology for Social Science Subjects 
01/02/2021 To 06/02/2021
01/01/2021
 Apply Now
05
Interaction Programme for Ph. D. Scholars/Post – Doctoral Fellows
15/02/2021 to 19/02/2021
15/01/2021
 Apply Now
06
Webinars (One Day)

Google Classroom
Google Tools
Platforms for Online Teaching
Online Assessment Tools
Development of MOOCs
Research Publication Ethics
Data Analysis
Disaster Management with special reference to Covid – 19 Pandemic

Month of February, 2021
To be conducted
 
 Note:
 1.Online Payment Should be made in Favour of – The Director, UGC-HRDC, Sant Gadge Baba Amravati University, Amravati
Name of Bank – Bank of Maharashtra, SGB Amravati University Branch, Amravati.
Account Number – 60030235043
IFSC Code – MAHB0001331
2. Scheduled period and the proposed coordinators may change subject to the availability of the participants and the coordinators proposed
3. Rules & Regulations as per UGC Guidelines.
                                                                                                                                                         Sd/-
                                                                                                                     Prof. (Dr). P. A. Wadegaonkar
                                                                                                                                          Director (I/c.)
                                                                                                     UGC-Human Resource Development Centre